Our People
Our employees are the heart of General Dynamics
---

We rely on our employees' intimate knowledge of customer requirements and their unique blend of skill and innovation to develop and produce the best possible products and services.
Employee Safety
Nothing is more important than our employees' safety. We have clear, consistent policies and standards requiring that we operate in a way that promotes the safety and well-being.
Across the business, we take measures to prevent workplace hazards, enforce a culture of continuous improvement to ensure our processes help reduce injuries and illnesses, and comply with governing health and safety laws.
More than 30 of our sites operate under ISO 45001 and more are in the process of receiving certification. Under ISO 45001, workplace safety is not a standalone issue, but rather an integral part of business strategy to maintain a sustainable organization.
Employee Well-Being
We are committed to providing our employees and their families the means to lead healthy, productive lives. We invest in their physical, emotional, social and financial well-being to help them achieve their full potential, personally and professionally.
Our well-being programs provides resources, information, motivation and support to empower our employees to make informed decisions. Each of our business units develops and provides customized benefits programs that best meet the needs of its employees.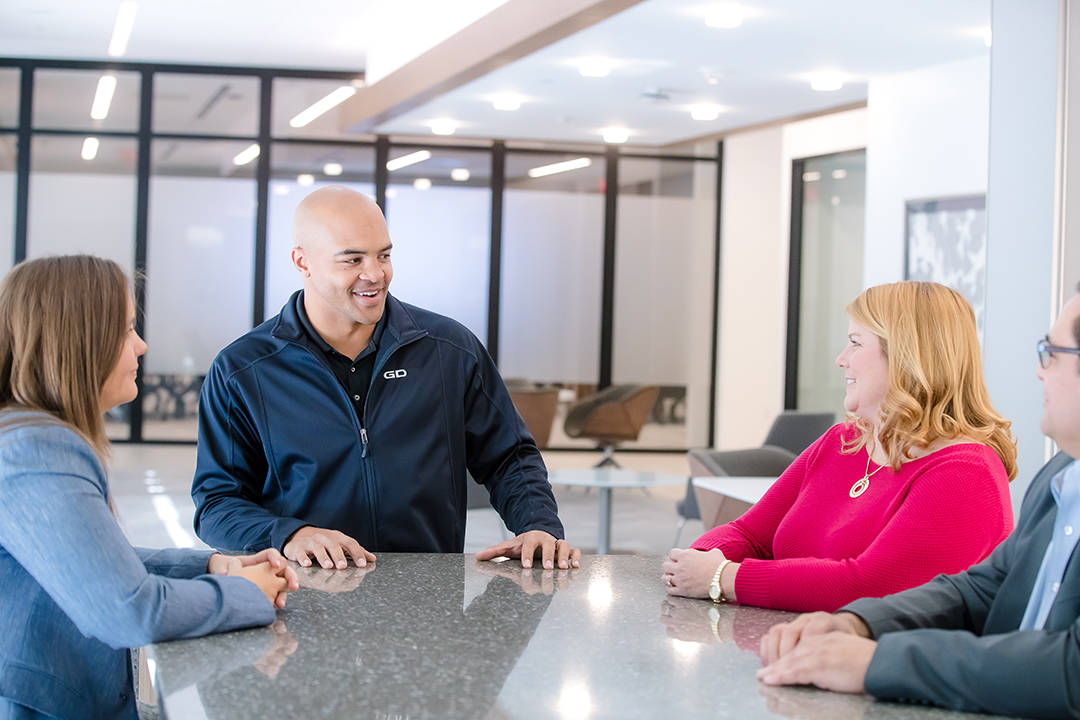 Diversity and Inclusion
We believe that a diverse workplace yields better ideas and outcomes, and we are committed to promoting diversity of thought, experience, perspective and ability at all levels.
Employees of all backgrounds can flourish here. They know their individual skills, abilities and viewpoints are valued. Our diverse, global business is united by the common goals of being the best in the business, delivering shareholder value and being a good corporate citizen in each of the communities where we do business.
We employ a variety of strategies for attracting top talent across diverse categories including college outreach and internship programs, manufacturing pipelines, partnerships with diverse organizations and our employee referral program.
In 2020, 38% of our new hires were people of color and 28% were female.
Learn more about our diversity recruiting efforts
Investing in Our Talent
To provide our customers with innovative solutions, we invest in our workforce by offering programs that develop, grow and draw on their individual potential. 89% of our U.S.-based employees participate in company training activities - an investment of nearly $150 million per year. Our employees have access to many development programs throughout their careers with General Dynamics, including:
engineering and manufacturing leadership programs
more than 1,200 internships and cooperative learning opportunities
more than 500 traditional apprenticeships in manufacturing or design
management leadership programs
active learnings center
pipeline programs to onboard new hires
systems engineering architect leadership programs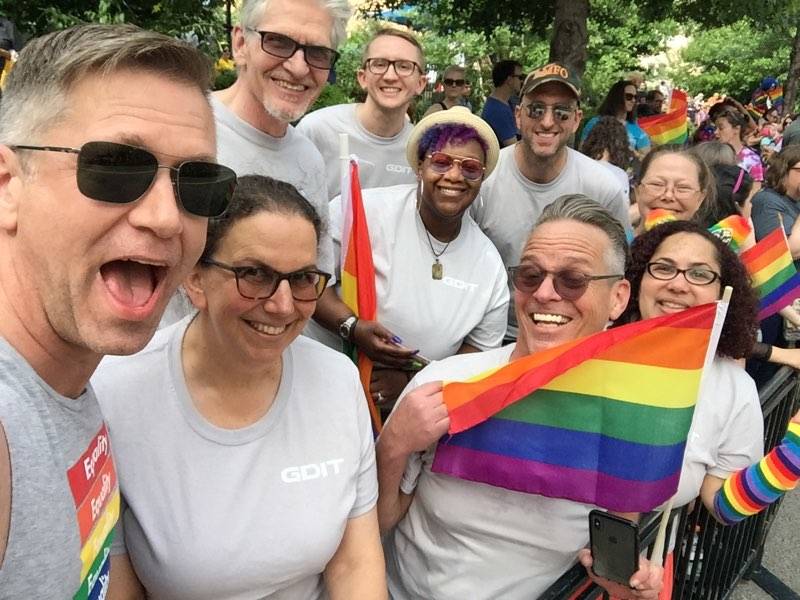 Retaining Diverse Talent
We understand that recognition, empowerment and awareness are critical to engaging and retaining diverse talent. Accordingly, we recognize employees with outstanding achievements. We also offer learning, mentoring and leadership development programs to increase the pipeline of diverse candidates for positions at all levels.
We have inclusion councils throughout the company that lead, advocate for, and educate others on diversity and inclusion initiatives; organize inclusivity celebrations in the workplace; host Lunch and Learn events; and hold monthly meetings to brainstorm ideas. We also have an extensive network of Employee Resource Groups (ERGs) that promote equity, cultural awareness and an inclusive work environment. Thousands of employees are engaged in ERGs across General Dynamics including:
AbilityFirst
DNA2 (Diversity and Inclusion)
Black Engineering Council
ForWARD (For Women's Advancement, Recognition and Development)
HOLA (Hispanic Latinx Association)
Veterans Network/Veterans Council
GD Pride
C.O.R.E. (Culture, Onboarding, Retention, Experience)
Supporting our Veterans
We are dedicated to offering employment opportunities to veterans and proudly honor the commitment of our employees who serve in the military reserves and National Guard with a military employment policy that goes beyond the Uniformed Services Employment and Reemployment Rights Acts (USEERA).
We ensure that all eligible employees who are called to military active duty are afforded appropriate compensation, benefits and job protection. We also protect them financially by continuing to pay any difference between their service income and their income from General Dynamics.
We work with multiple organizations to provide career opportunities as veterans transition into the civilian workforce and as their spouses transition between duty assignments.