Environmental Responsibility
General Dynamics is committed to reducing our global environmental impact
---
General Dynamics takes our obligation to be a responsible corporate citizen seriously. We are committed to reducing carbon emissions and solid waste, and promoting the sustainability of our global environment.
We constantly evaluate how our business strategy interplays with maintaining sustainable environmental practices over the long term. Our efforts help protect the environment, improve operating efficiency, reduce costs, and ensure we remain compliant with relevant environmental laws and regulations in a way that enhances long-term enterprise value.
Companywide Collaboration
Each of the businesses has professional Environmental, Health and Safety (EHS) programs to ensure our facilities operate safely and comply with company programs and practices to minimize environmental impacts. Each business unit develops annual objectives to drive continuous improvement in EHS performance.
We have an active EHS committee that includes experts from each of our business units. This group is dedicated to monitoring and continuously improving compliance with environment, health and safety rules, regulations and laws as directed by corporate policy. The committee also works together to promote best practices and shared strategies throughout the company and promotes a safety-conscious and environmentally aware culture.
We are committed to: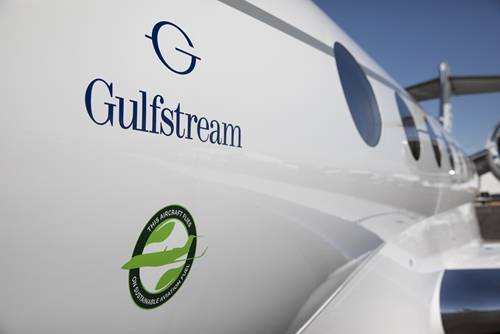 operating our facilities in compliance with all applicable laws and regulations in order to protect the health and safety of our employees, surrounding communities and the environment;
being a leader improving environmental quality by minimizing waste and emissions, reusing and recycling, reducing the use of natural resources and preventing pollution;
reaching our goal of carbon emissions reduction and to drive out solid waste from our manufacturing processes;
integrating environmental considerations into business planning and decisions, including design, procurement, production, facilities management and product support;
promoting a workplace in which all employees are properly trained to comply with applicable environmental laws and regulations, meeting environmental program goals, and fostering a sense of personal responsibility for protecting the environment;
working with our customers to meet their environmental needs and goals consistent with the company's environmental compliance and management programs;
supporting existing and upcoming ISO 50001 registrations to help business units conserve resources through more efficient energy management; and
adhering to the monitoring and disposal procedures detailed in the U.S. Department of the Navy's NT-20-1 Environmental and NT-20-2 Occupational reports as a company authorized by the U.S. Naval Nuclear Propulsion Program to perform work involving radioactive material.
Green House Gas Reduction
Our company's commitment to continuous improvement includes creating efficiencies and building systems that reduce our emissions output. Our decentralized business model and diverse lines of business across multiple states and countries enable each business to develop its own set of operating objectives to reduce carbon emissions. We strive to offer transparency about our environmental impact, as well as our actions to lessen those impacts. We participate in CDP's environmental disclosure system, which measures companies' effects on climate change and their management of climate risks and opportunities, and we engage a third party to independently verify our emissions information.
We have committed to a company-wide target to reduce Scope 1 and Scope 2 greenhouse gas (GHG) emissions by 40% by 2034, from a 2019 base year. We developed the target using standards articulated by the Greenhouse Gas Protocol and the Science Based Targets Initiative, consistent with international goals to limit global temperature increase to well below 2 degrees Celsius. Our target has not been submitted to the Science Based Targets Initiative for validation.
In order to achieve this goal, we are actively instituting initiatives across the company. In 2021, each BU set its own target and achievement roadmap to align with the overall company-wide target. These pathways consist of initiatives like energy efficiency projects, procuring renewable energy and fuel switching where applicable.
We are committed to continuing this trend and further reducing GHG emissions in the coming years. We have a science-based target to reduce our emissions by 40% by 2034. This is consistent with international goals to limit the global temperature increase to well below 2 degrees Celsius by 2050, and it puts us on a path to be carbon neutral by 2060.
Since 2008, our GHG emissions have declined 24%, even as our company has grown and increased revenue by 31%. On a per-dollar-of-revenue basis, we have reduced total GHG emissions by 42%.

Reducing Scope 3 Emissions
Because we are a government contractor, many Scope 3 emissions attributable to our company under relevant protocols, both upstream and downstream, are driven by policy choices made by our government customers. For example, armored fighting vehicles, which are built to specifications meant to ensure they function as intended on the battlefield, have emission consequences that are outside of our control. Similarly, government procurement requirements often prescribe certain attributes for the supply chain — such as participation of small business, country of origin and other requirements — that have consequences for greenhouse gas emissions from our supply base. For reasons such as these, we are currently unable to accurately measure or set a target for indirect emissions across our entire value chain.
Where feasible, we apply our established continuous improvement process to reducing Scope 3 emissions. Most notable are our efforts to reduce emissions throughout the lifecycle of the business jets we manufacture, with five clean-sheet aircraft models introduced over the past five years. We do this by focusing our research and development efforts on achieving better efficiency and fuel performance, ensuring our aircraft can seamlessly use sustainable aviation fuel (SAF) in their operations, and making carbon offsets and book-and-claim services available to our customers. Gulfstream has the most fuel-efficient fleet in the industry, producing the lowest carbon emissions per passenger mile of any aircraft we have previously delivered.
Sustainable Aviation Fuel
Both Gulfstream and Jet Aviation are expanding the availability of SAF for their customers, which has less sulfur and fewer fine particle pollutants than traditional Jet-A. Each gallon burned is meant to achieve a more than 80% reduction in greenhouse gas emissions, on a lifecycle basis, relative to petroleum Jet-A. The renewable fuel meets the strict sustainability requirements of both the U.S. EPA and the internationally recognized Roundtable on Sustainable Biomaterials (RSB).
Gulfstream was the first business jet aircraft manufacturer to use SAF in daily operations. Since 2016, Gulfstream has used SAF to power its Savannah-based demonstration aircraft, flying more than 1.7 million nautical miles on the blend.
Gulfstream also offers aircraft operators the opportunity to reduce the carbon footprint associated with their flights through an offset program. Participants pay an annual fee based on aircraft utilization to fund activities that generate an equal reduction in carbon emissions. Gulfstream does not charge operators a fee for administering its carbon offset service. Based on customers' projected annual flight hours, offsets are invested in environmentally beneficial activities such as wind energy, forest management, farm power and recovery of landfill gas.
In 2021, Gulfstream became the first company to earn the National Aeronautic Association's Sustainable Wings certification, which now recognizes speed records that are set using SAF.
Anticipating our business aviation customers' desire to use SAF to reduce emissions, Jet Aviation has led the market in offering access to sustainable fuel. We were the first supplier to offer SAF via a blended fuel option at Van Nuys Airport in 2019 and the first to offer SAF at the World Economic Forum in Switzerland in 2020. We have since uplifted more than 3.5 million gallons of blended SAF.
Jet Aviation also participates in a Carbon Offsetting and Reduction Scheme for International Aviation (CORSIA), EU Emissions Trading System (EU ETS), and other carbon offset and carbon reduction schemes to lower CO2 emissions for international flights to curb the aviation impact on climate change.
Both Gulfstream and Jet Aviation are signatories to the World Economic Forum's Clean Skies for Tomorrow 2030 Ambition Statement. Among the program's aims are accelerating the supply and availability of SAF so it can reach 10% of the global jet aviation fuel supply by 2030. Taking a Proactive Stance on Climate Issues
We strive to offer transparency about our company's environmental impacts as well as our actions to lessen them. One way we do this is to disclose details about our environmental impacts as well as our greenhouse gas reduction plan to CDP, a respected not-for-profit organization that evaluates companies' efforts to measure and manage their environmental impacts. Our 2021 CDP disclosure earned an "A" in the Scope 1 & 2 emissions category and an "A-" overall, which reflects the proactive stance and leadership role we're taking on climate issues.
Business Lines Supporting Environmental Initiatives
Several of our business units' contracts support the U.S. government's efforts to mitigate ecological impacts. For instance, GD Mission Systems realizes significant business returns from its climate related products and services offerings to various U.S. federal government agencies, such as the Department of the Interior's U.S. Geological Survey, National Aeronautics and Space Agency (NASA), and National Oceanic and Atmospheric Administration (NOAA).
These products and services have taken the form of specially engineered instruments and communications devices for on-orbit Earth observation satellites, including the Landsat constellation, whose mission has collected data on the forests, farms, urban areas and freshwater of our home planet, generating the longest continuous record of its kind. Decision-makers from across the globe use freely available Landsat data to better understand environmental change, manage agricultural practices, allocate scarce water resources, respond to natural disasters and more. In addition, GD Mission Systems is a leading provider of complex ground stations, communications links and mission operations centers for NASA's Earth Observing System (EOS), which is a coordinated series of polar-orbiting and low-inclination satellites for long-term global observations of the land surface, biosphere, solid Earth, atmosphere and oceans.
Similarly, GDIT operates a vibrant portfolio of programs supporting the Environmental Protection Agency (EPA) and related environmentally focused organizations. Among the services GDIT provides are mission-centric consulting in environmental sciences and public health, and support of the Western Climate Initiative, the Regional Greenhouse Gas Initiative, and other EPA initiatives, including its flagship energy-efficiency ENERGY STAR program.
Mitigating Ecological Impact
Energy Management
Companywide, General Dynamics takes steps in each business unit to mitigate the effects of our day-to-day operations and manufacturing processes. This includes making efforts to reduce our energy consumption. At NASSCO in San Diego, for instance, we work closely with energy providers to run an ongoing Strategic Energy Management (SEM) program to identify and implement energy savings projects. Year Three of the SEM program reduced energy consumption by 1.3 million kWh per year. As we enter the fourth year of the SEM program, the team is investigating 30 additional energy savings projects.
In 2020, Bath Iron Works (BIW) entered into a longterm agreement to procure solar energy credits representing 92% of the total electricity consumed at its main yard. The partnership reduces BIW's carbon footprint while providing financial certainty for developers constructing six new solar projects in the state of Maine. BIW was the first major industrial user in the state to enter into this type of relationship.
As a large industrial manufacturer, we will continue to leverage both our scale and our innovative processes to drive energy efficiency and promote the transition to clean sources of energy.
Waste and Hazardous Materials Management
We minimize the generation of waste by developing new production processes or optimizing existing ones to recover and recycle raw materials and to dispose of unrecyclable waste in a sustainable manner and in accordance with the strictest waste disposal standards. For example, Ordnance and Tactical Systems developed a new method to neutralize chemicals used for etching and anodizing specialized parts at its plant in Springboro, Ohio. By combining the used chemicals from two separate places on its assembly line, the chemicals neutralize each other and significantly decrease the amount of waste generated, as well as the amount of energy consumed. This step also delivers a reduction of water usage of more than 10 million gallons per year.
Water and Wastewater Management
Sustainable water management means obtaining freshwater and discharging treated wastewater without negatively impacting aquatic ecosystems. For example, the Electric Boat Quonset Point facility captures and processes all of the wastewater generated from its industrial operations. This is more than 100,000 gallons of water per year — the equivalent of more than 6,000 showers. We recycle industrial wastewater by treating it so it can be used again in our manufacturing processes. As a result, wastewater is not released into the sewer system or the sea.
We also voluntarily participate in the EPA's RCRA Corrective Action Program. For over 25 years, we've been sampling, remediating and monitoring various facilities, resulting in the remediation of 20,000 tons of soil.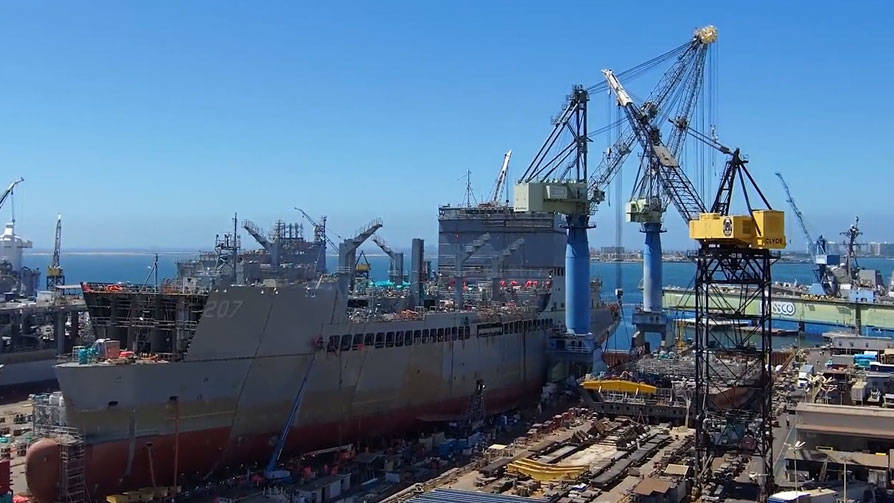 NASSCO Mitigates Environmental Impact
As a member of San Diego's Working Waterfront, NASSCO is committed to mitigating its environmental impact through initiatives focused on preventing pollution, reducing waste and lowering emissions while increasing efficiency in the yard.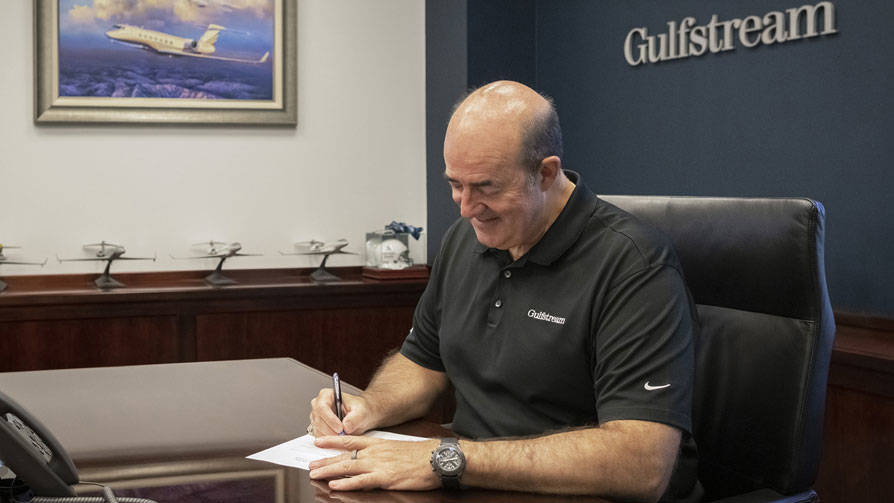 Gulfstream Signs World Economic Forum 'Clean Skies for Tomorrow' 2030 Ambition Statement
Gulfstream is the first business aircraft manufacturer to sign the ambition statement, building on our commitment to sustainability leadership in aviation. The statement aims to accelerate the supply and use of SAF technologies to reach 10% of global jet aviation fuel supply by 2030.
Jet Aviation Introduces Book & Claim Service for SAF
Jet Aviation launched its Book & Claim program to broaden access to SAF while avoiding the need to transport it physically. Customers can place orders for SAF, after which the volume is tracked and verified, and a certificate of credit for carbon reduction is issued. This promotes production and future availability of SAF for any customer at any time, even in locations where SAF is not yet available.