Revenue of $9.8 billion, up 7.3% year-over-year
Operating earnings of $1.2 billion, up 7.1% year-over-year
Diluted earnings per share from continuing operations of $3.14, up 8.7% year-over-year
First Gulfstream G600 deliveries
RESTON, Va – General Dynamics (NYSE: GD) today reported third-quarter 2019 revenue of $9.8 billion, operating earnings of $1.2 billion, net earnings from continuing operations of $913 million and diluted earnings per share from continuing operations of $3.14, up 25 cents from the year-ago quarter.
"Margins advanced nicely in the quarter due to Gulfstream's continuing ability to efficiently transition its production to new models, coupled with solid operating performance at the defense businesses," said Phebe N. Novakovic, chairman and chief executive officer. "Our continued focus on operating excellence and driving cost efficiencies, coupled with new business opportunities, should enable us to build on these results."
Operating performance
Operating margin was 12.5 percent in the quarter, up 110 basis points sequentially. Customer deliveries of the Gulfstream G600 began in August, less than two months after receiving FAA type and production certificates.
Cash
Net cash provided by operating activities in the quarter totaled $1.1 billion. Free cash flow from operations, defined as net cash provided by operating activities less capital expenditures, was $847 million.
Capital deployment
The company paid $295 million in dividends and repaid approximately $450 million of its outstanding commercial paper in the third quarter. Capital expenditures totaled $244 million, up $76 million from the year-ago quarter, driven by continued strategic investments in Marine Systems.
Backlog
Total backlog at the end of third-quarter 2019 was $67.4 billion. Estimated potential contract value, representing management's estimate of value in unfunded indefinite delivery, indefinite quantity (IDIQ) contracts and unexercised options, was $35.6 billion. Total estimated contract value, the sum of all backlog components, was $103 billion.
Orders
Order activity remained strong across the aerospace and defense portfolios, with a book-to-bill of 1-to-1 on 7.3 percent year-over-year revenue growth. Significant awards in the defense portfolios in the quarter included $1.3 billion from the Canadian government for production of armored combat support vehicles; $1.1 billion from the U.S. Navy for design and construction of two Expeditionary Sea Base auxiliary support ships and a $550 million option for an additional ship; $390 million from the Navy for Advanced Nuclear Plant Studies in support of the Columbia-class submarine program; $155 million from the U.S. Army for various munitions and ordnance; $325 million to provide program management and engineering services to the Cybersecurity and Infrastructure Security Agency's emergency communications infrastructure; and $265 million from the Army for computing and communications equipment under the Common Hardware Systems-5 (CHS-5) program.
About General Dynamics
Headquartered in Reston, Virginia, General Dynamics is a global aerospace and defense company that offers a broad portfolio of products and services in business aviation; combat vehicles, weapons systems and munitions; IT services; C4ISR solutions; and shipbuilding and ship repair. General Dynamics employs more than 100,000 people worldwide and generated $36.2 billion in revenue in 2018. More information is available at www.gd.com.
Certain statements made in this press release, including any statements as to future results of operations and financial projections, may constitute "forward-looking statements" within the meaning of the Private Securities Litigation Reform Act of 1995, as amended. Forward-looking statements are based on management's expectations, estimates, projections and assumptions. These statements are not guarantees of future performance and involve risks and uncertainties that are difficult to predict. Therefore, actual future results and trends may differ materially from what is forecast in forward-looking statements due to a variety of factors. Additional information regarding these factors is contained in the company's filings with the Securities and Exchange Commission, including, without limitation, its Annual Report on Form 10-K and its Quarterly Reports on Form 10-Q. All forward-looking statements speak only as of the date they were made. The company does not undertake any obligation to update or publicly release any revisions to forward-looking statements to reflect events, circumstances or changes in expectations after the date of this press release.
WEBCAST INFORMATION: General Dynamics will webcast its third-quarter 2019 financial results conference call at 9 a.m. EDT on Wednesday, October 23, 2019. The webcast will be a listen-only audio event available at www.gd.com. An on-demand replay of the webcast will be available one hour after the end of the call and end on October 30. To hear a recording of the conference call by telephone, please call 1-877-344-7529 (international: 1-412-317-0088) passcode 10135319. Charts furnished to investors and securities analysts in connection with General Dynamics' announcement of its financial results for third-quarter 2019 are available at www.gd.com.
Listen To third-quarter financial results webcast On Demand
– more –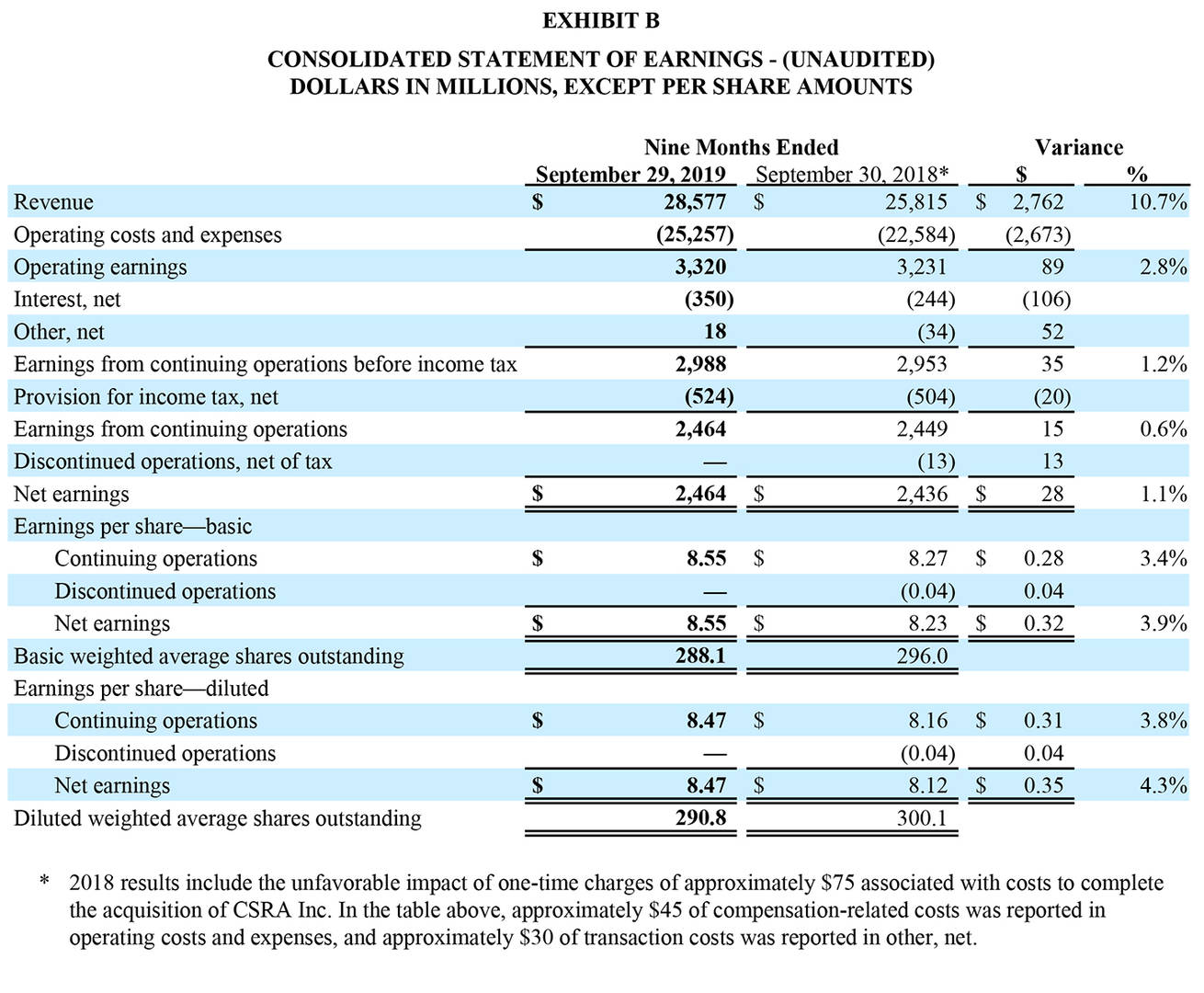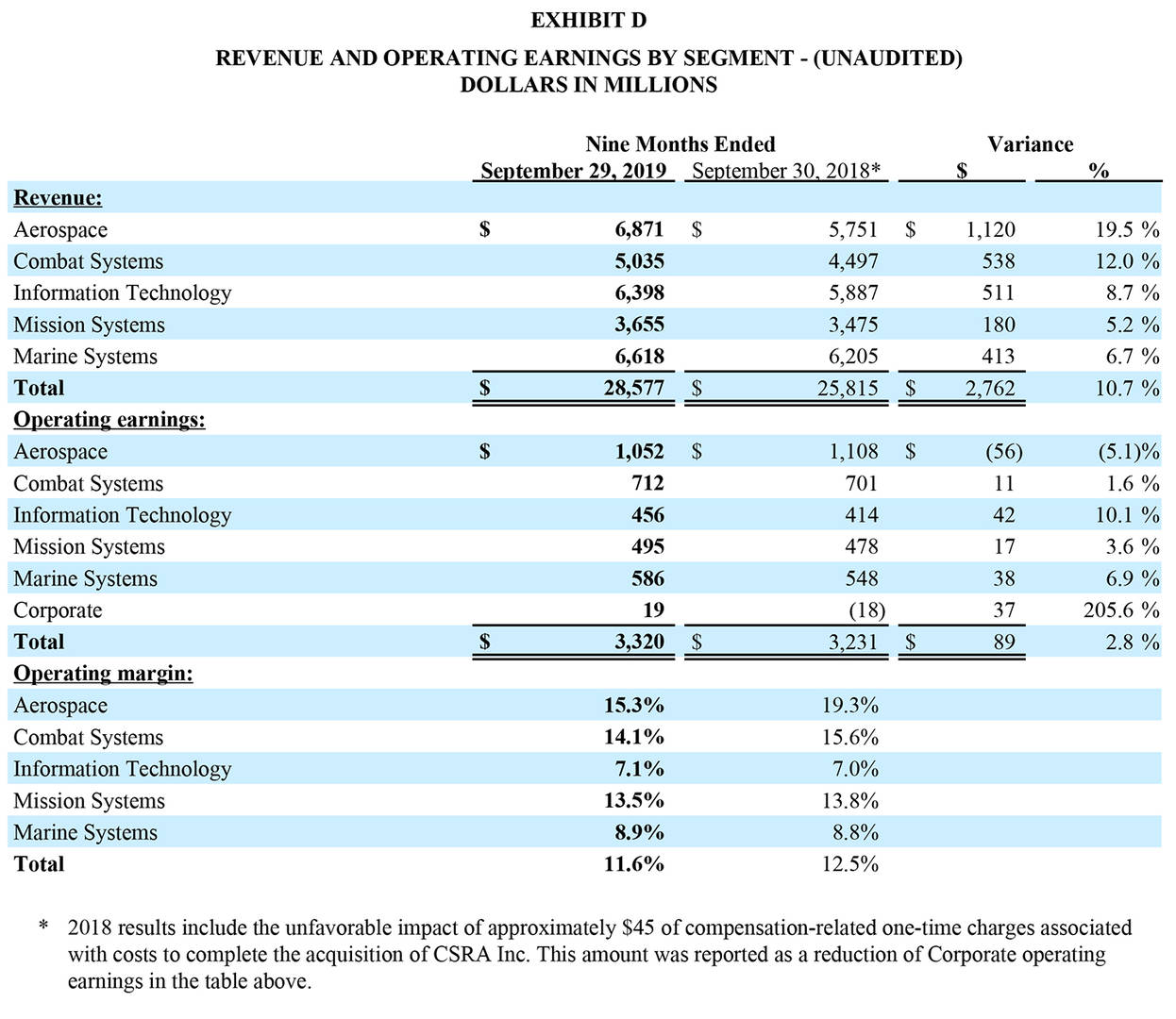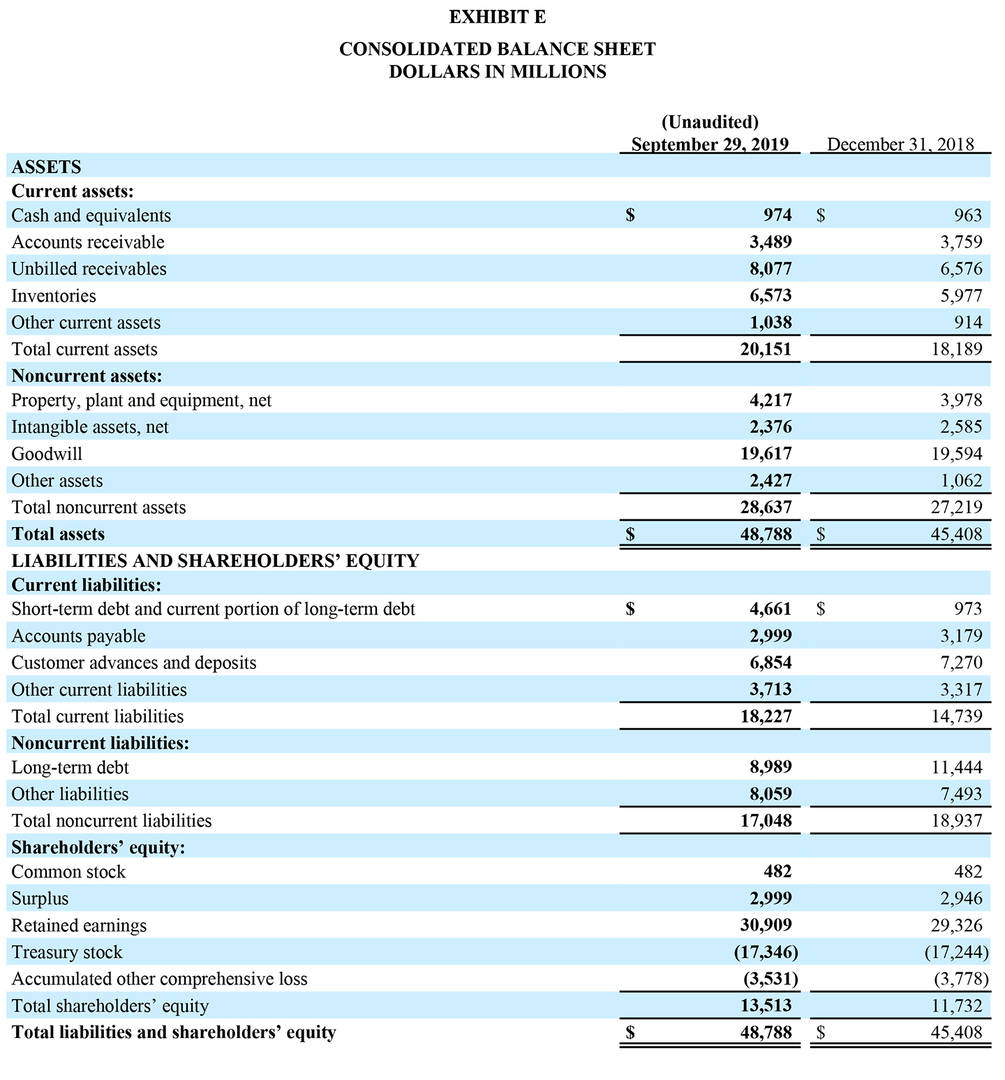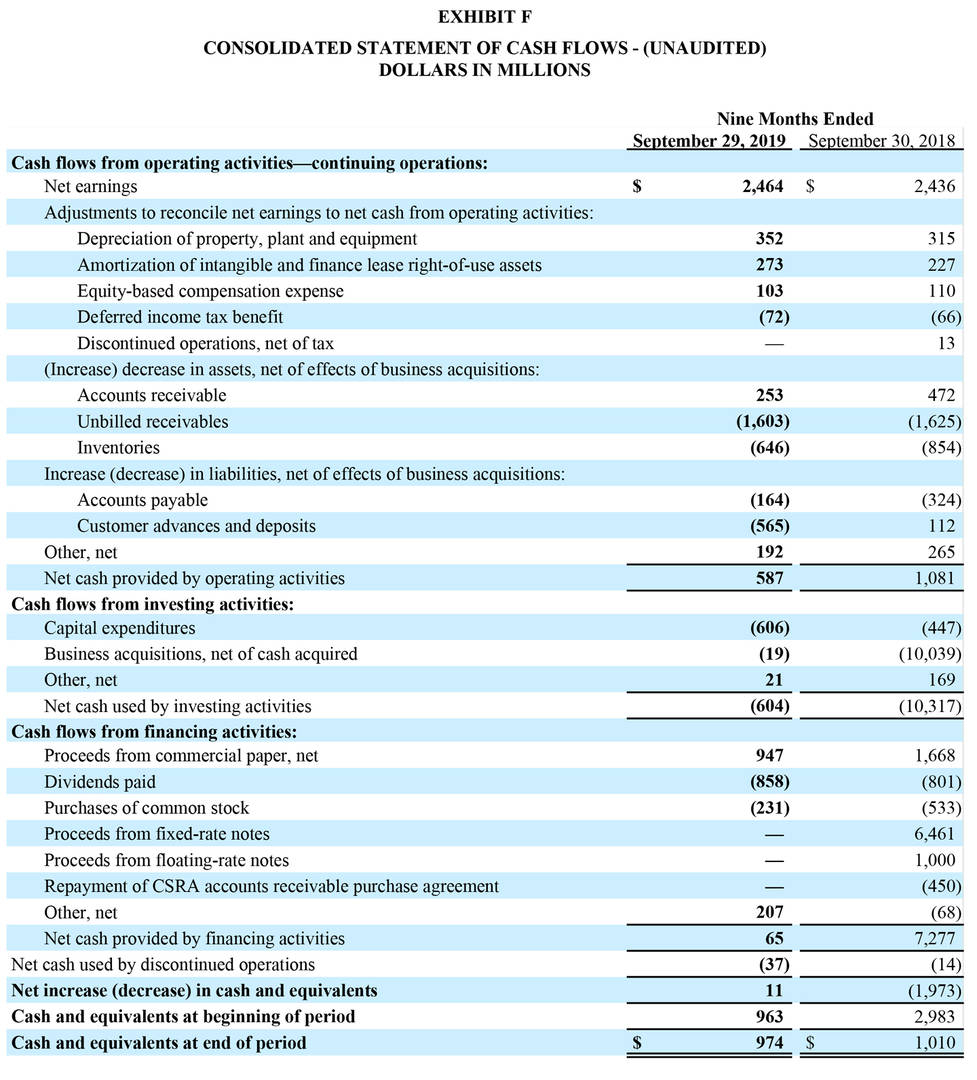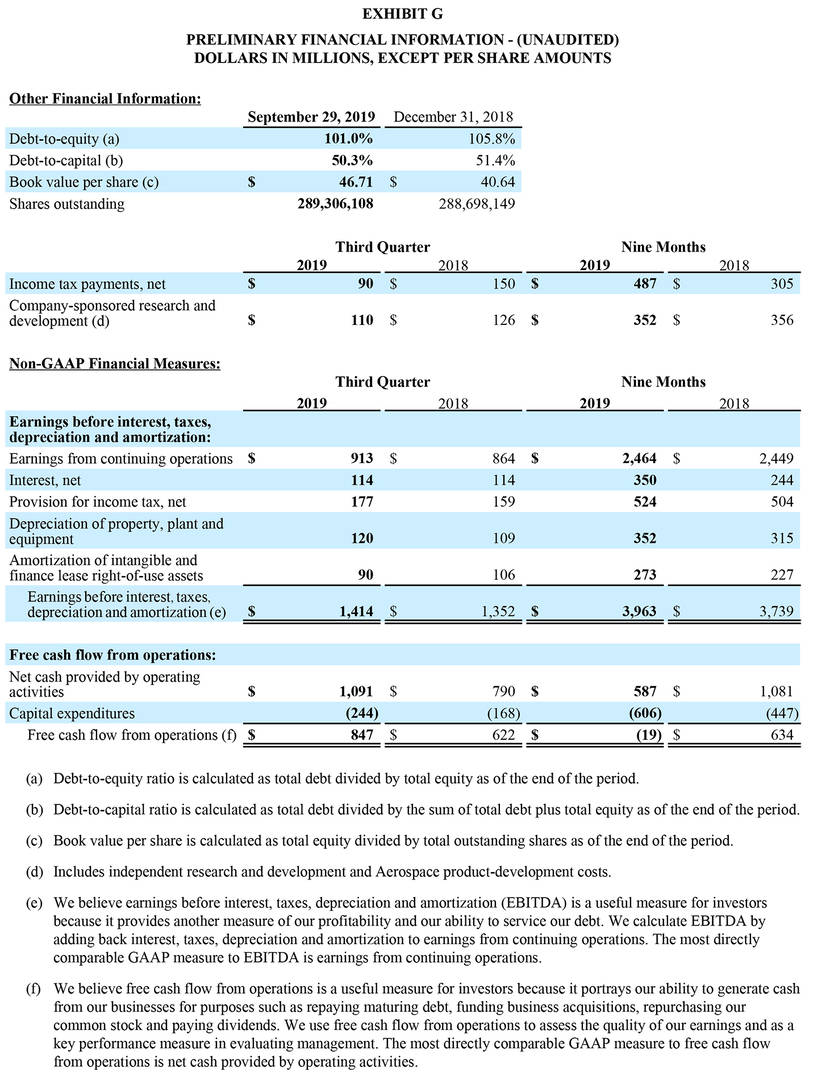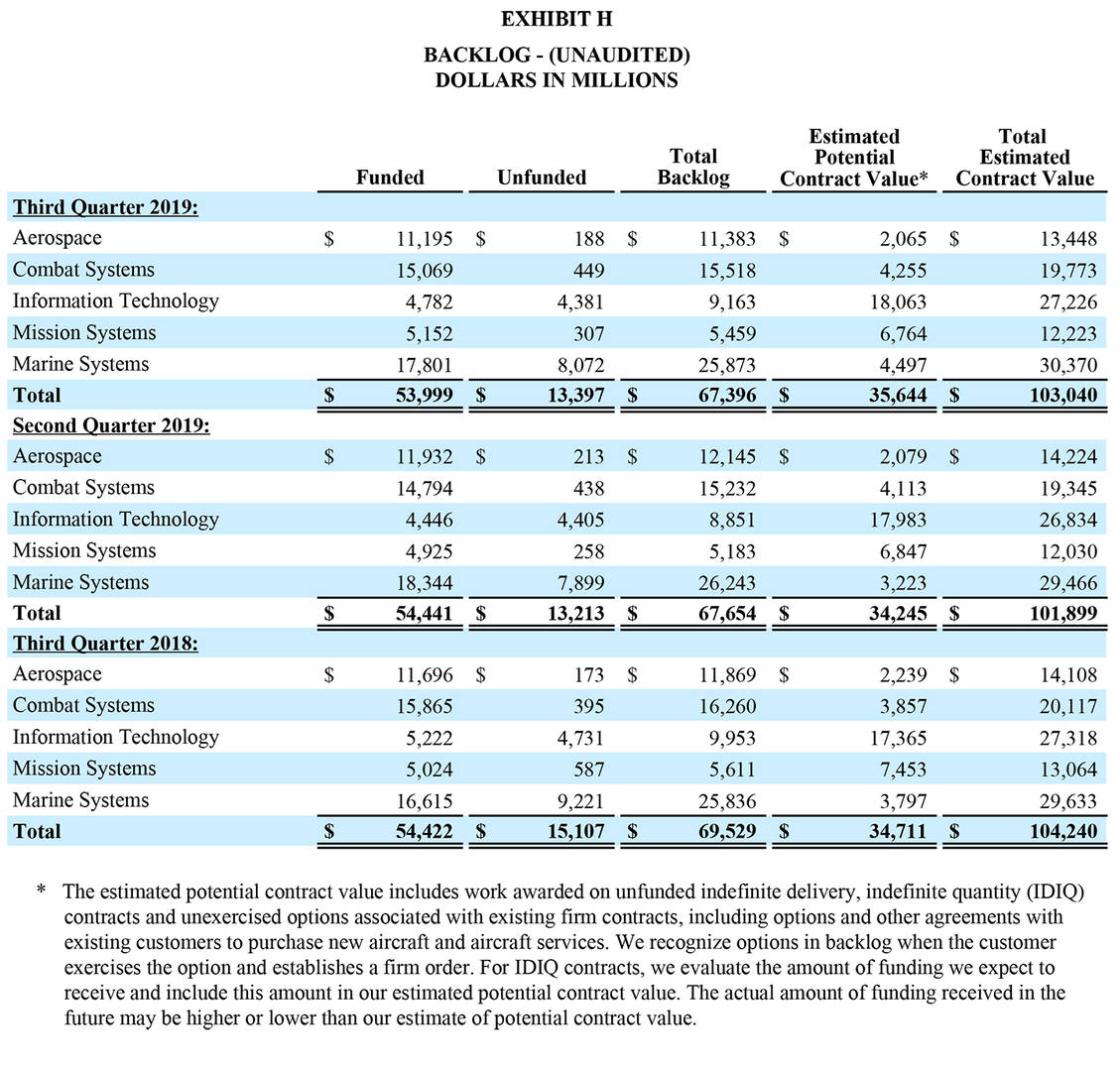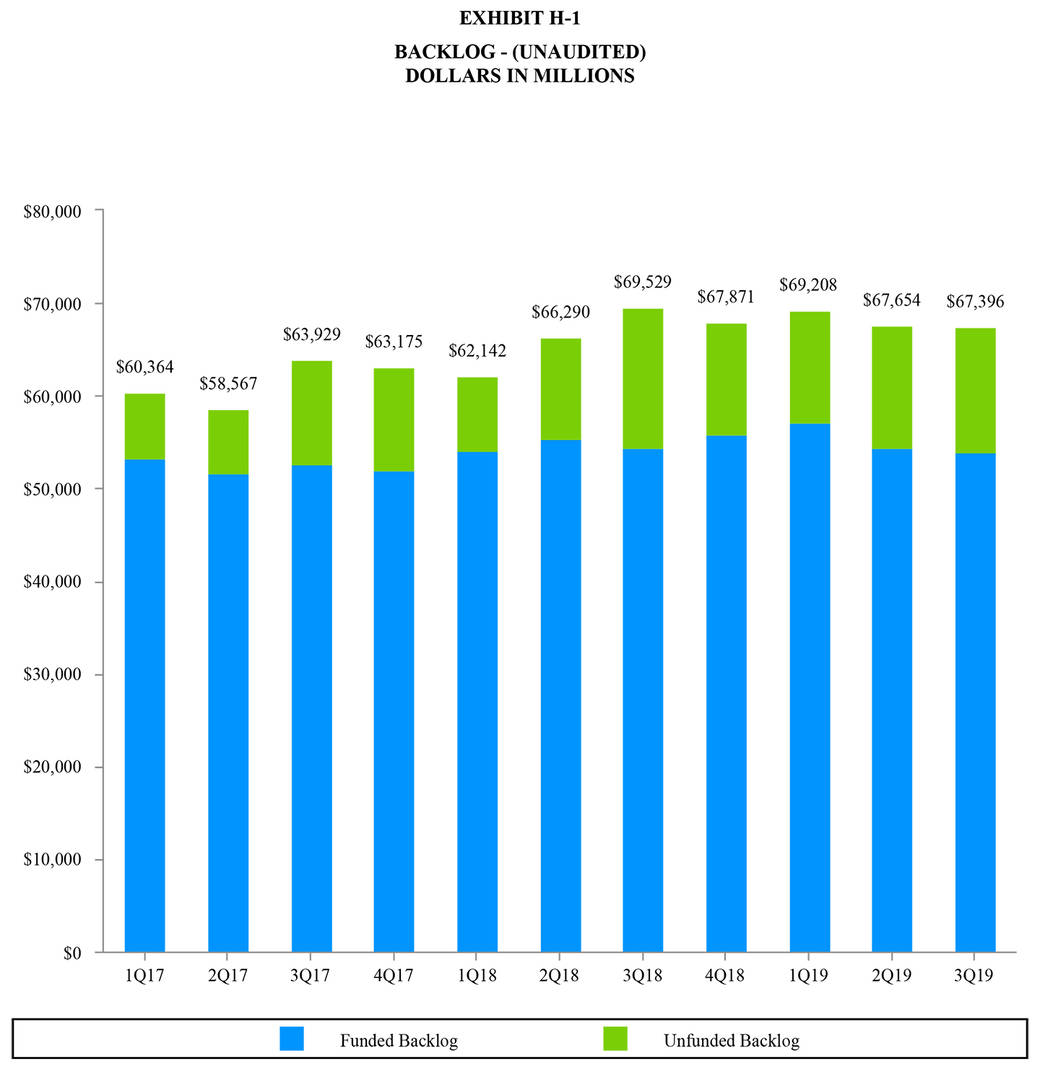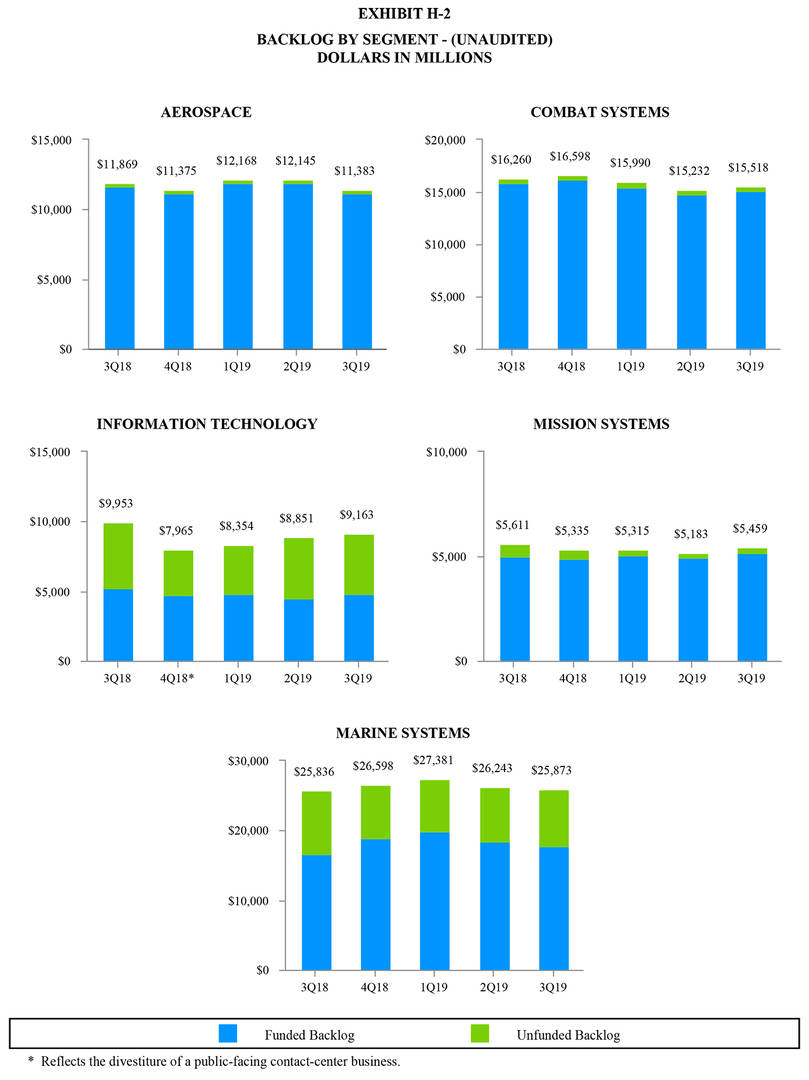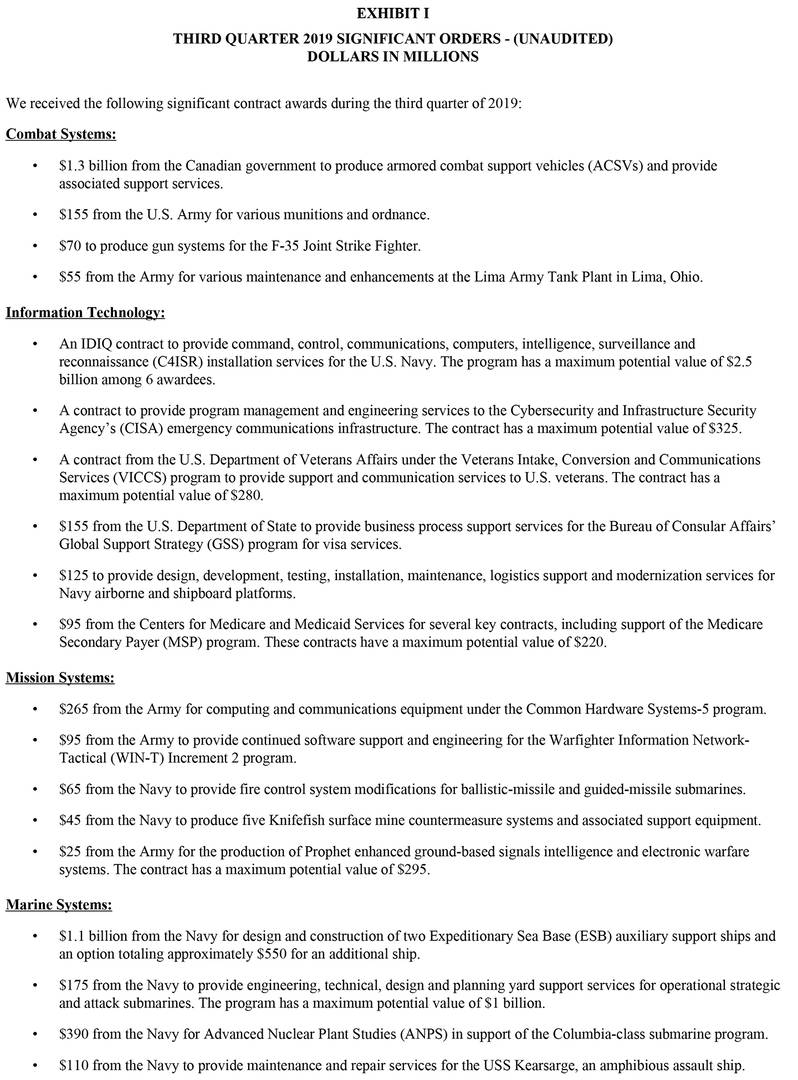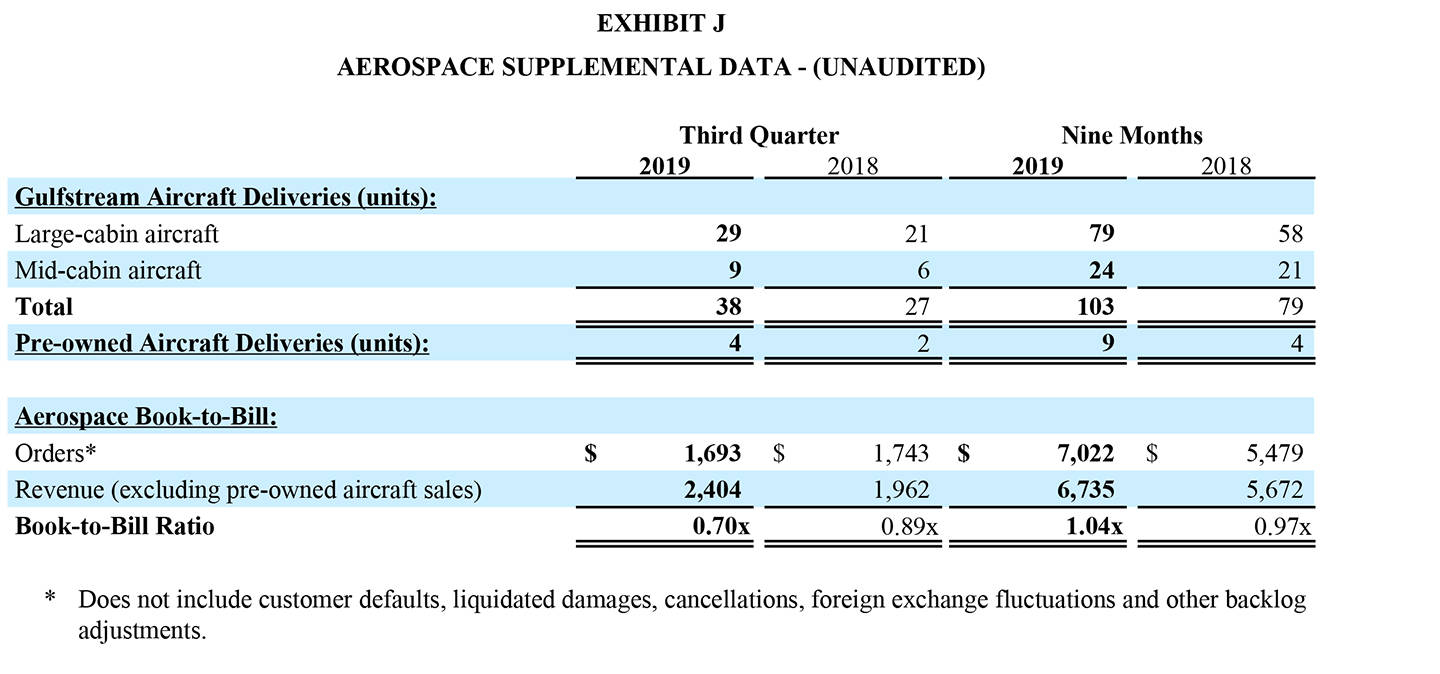 ###