Fourth-quarter net earnings of $952 million and diluted EPS of $3.39 on $10.3 billion in revenue
Full-year net earnings of $3.3 billion and diluted EPS of $11.55 on $38.5 billion in revenue
Record-high revenue and operating earnings from the collective defense segments for the year
Highest Gulfstream orders in more than a decade
RESTON, Va. – General Dynamics (NYSE: GD) today reported quarterly net earnings of $952 million, or $3.39 diluted earnings per share (EPS), on $10.3 billion in revenue. For the full year, net earnings were $3.3 billion, or $11.55 per diluted share, on revenue of $38.5 billion.
Operating margin was 11.5% for the quarter and 10.8% for the full year. The defense segments collectively delivered revenue and operating earnings for the year that were the highest in the company's history.
"Our continued focus on operating performance and protecting the health and safety of our employees contributed to strong fourth-quarter and full-year results," said Phebe N. Novakovic, chairman and chief executive officer. "Furthermore, favorable cash flow has enabled us to continue reducing debt, returning value to shareholders and investing in future growth."
Cash
Net cash provided by operating activities in the quarter totaled $1.7 billion, or 177% of net earnings. For the year, net cash provided by operating activities totaled a record-high $4.3 billion, or 131% of net earnings. For the year, the company reduced debt by $1.5 billion, invested $887 million in capital expenditures, paid $1.3 billion in dividends, and repurchased $1.8 billion in shares, ending 2021 with $1.6 billion in cash and equivalents on hand.
Backlog
Orders remained strong across the company with a consolidated book-to-bill ratio, defined as orders divided by revenue, of 1-to-1 for the quarter and the year. In addition to company-wide backlog of $87.6 billion, estimated potential contract value, representing management's estimate of additional value in unfunded indefinite delivery, indefinite quantity (IDIQ) contracts and unexercised options, was $39.9 billion at year end. Total estimated contract value, the sum of all backlog components, was $127.5 billion.
In the Aerospace segment, backlog grew in the quarter to $16.3 billion, up 40% from the year-ago quarter, driven by the strongest order-year for Gulfstream since 2008. Book-to-bill was 1.7-to-1 for the quarter and 1.6-to-1 for the year.
Significant awards in the quarter for the Marine Systems, Combat Systems and Technologies segments included $1.1 billion for several key contracts for classified customers and options totaling $140 million of additional potential value; $820 million from the U.S. Navy to provide ongoing lead yard services for the Virginia-class submarine program; $555 million to produce Piranha 5 wheeled armored vehicles and provide associated support services to the Romanian Armed Forces; a contract with a maximum potential value of $535 million for hardware, software and logistics sustainment support for the U.S. Army; $355 million with a maximum potential value of $600 million to design, develop, implement and operate a state's healthcare exchange; $305 million for the production of an M1A2 Abrams tank variant for an international customer; and a contract with a maximum potential value of $220 million for the development, production and sustainment of a cryptographic touchscreen wireless device for the Army.
About General Dynamics
Headquartered in Reston, Virginia, General Dynamics is a global aerospace and defense company that offers a broad portfolio of products and services in business aviation; ship construction and repair; land combat vehicles, weapons systems and munitions; and technology products and services. General Dynamics employs more than 100,000 people worldwide and generated $38.5 billion in revenue in 2021. More information is available at www.gd.com.
Certain statements made in this press release, including any statements as to future results of operations and financial projections, may constitute "forward-looking statements" within the meaning of the Private Securities Litigation Reform Act of 1995, as amended. Forward-looking statements are based on management's expectations, estimates, projections and assumptions. These statements are not guarantees of future performance and involve risks and uncertainties that are difficult to predict. Therefore, actual future results and trends may differ materially from what is forecast in forward-looking statements due to a variety of factors. Additional information regarding these factors is contained in the company's filings with the Securities and Exchange Commission, including, without limitation, its Annual Report on Form 10-K, its Quarterly Reports on Form 10-Q and its Current Reports on Form 8-K. All forward-looking statements speak only as of the date they were made. The company does not undertake any obligation to update or publicly release any revisions to forward-looking statements to reflect events, circumstances or changes in expectations after the date of this press release.
WEBCAST INFORMATION: General Dynamics will webcast its fourth-quarter and full-year 2021 financial results conference call at 9 a.m. EST on Wednesday, January 26, 2022. The webcast will be a listen-only audio event available at www.gd.com. An on-demand replay of the webcast will be available one hour after the end of the call and end on February 2, 2022. To hear a recording of the conference call by telephone, please call 866-813-9403 (international: +44 204-525-0658); passcode 645877. Charts furnished to investors and securities analysts in connection with General Dynamics' announcement of its financial results are available at www.gd.com. General Dynamics intends to supplement those charts on its website after its earnings call today to include information about 2022 guidance presented during the call.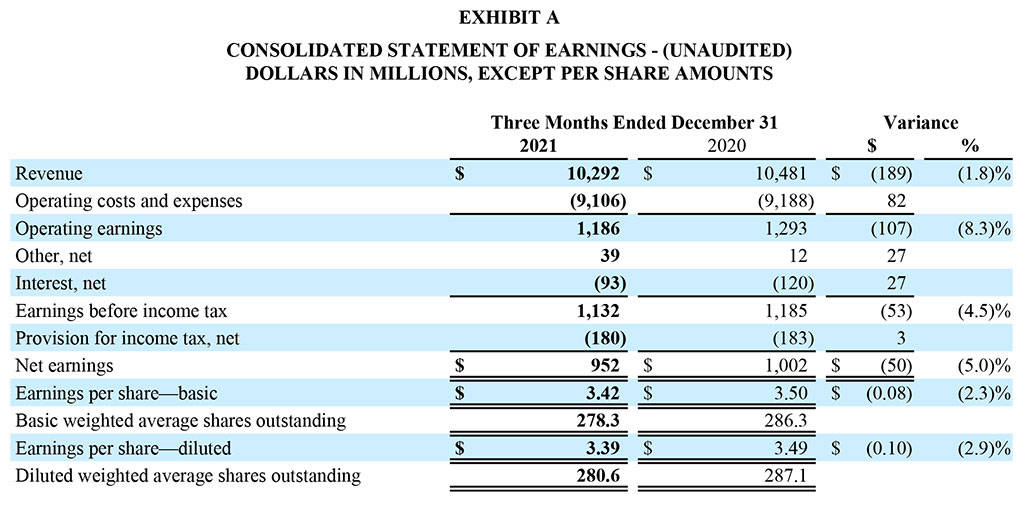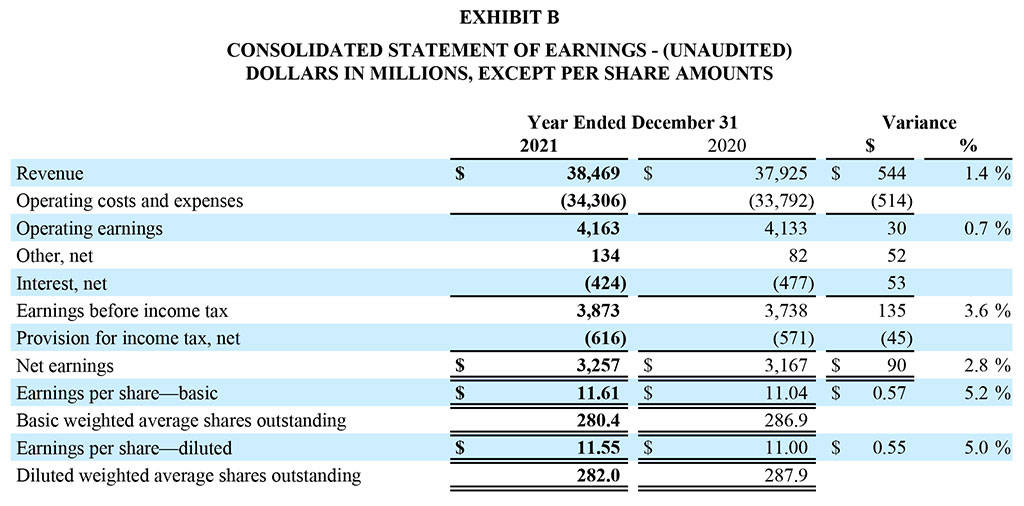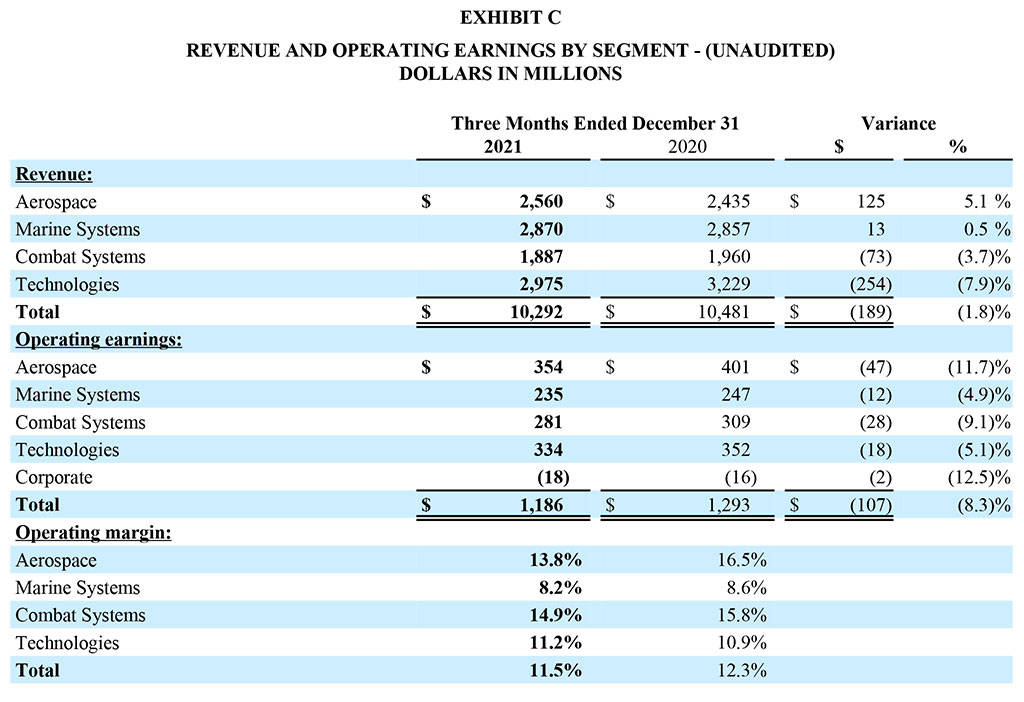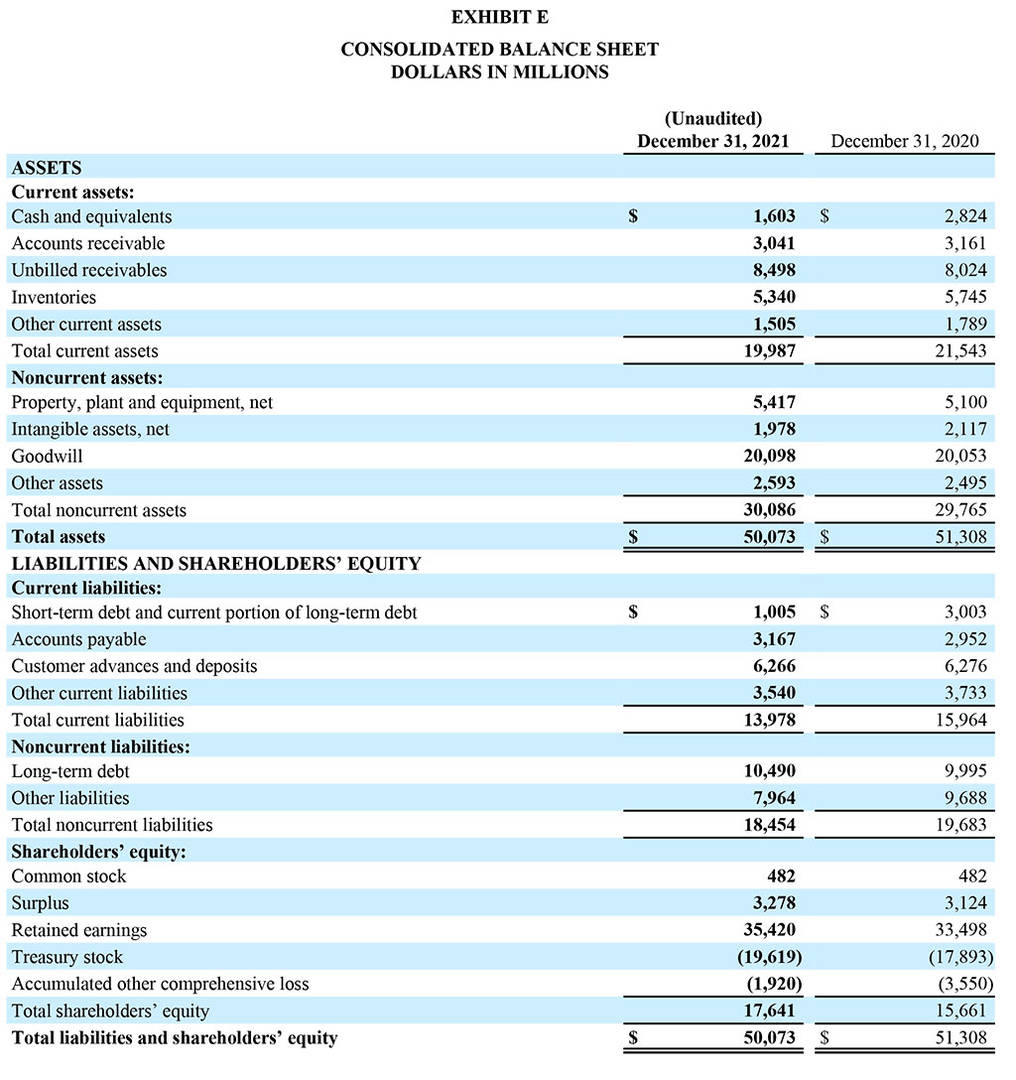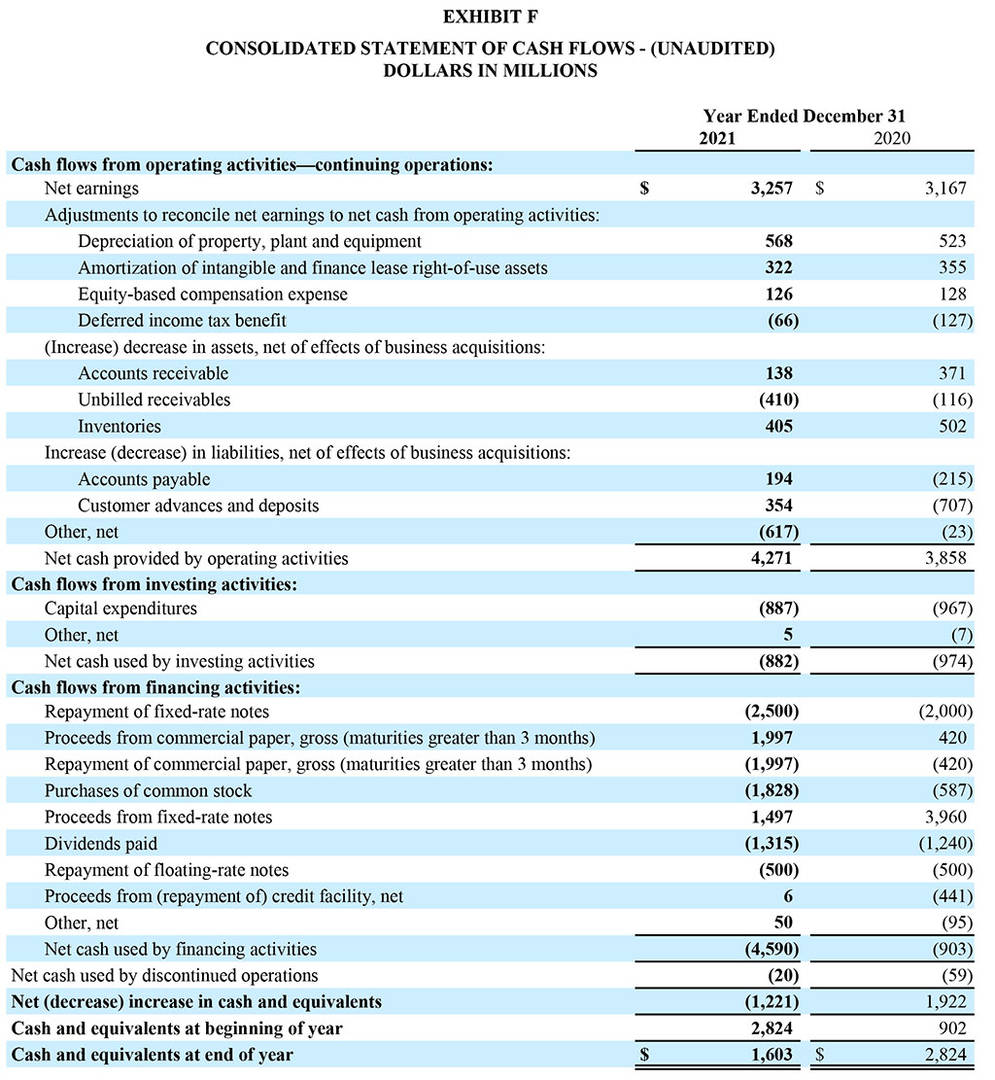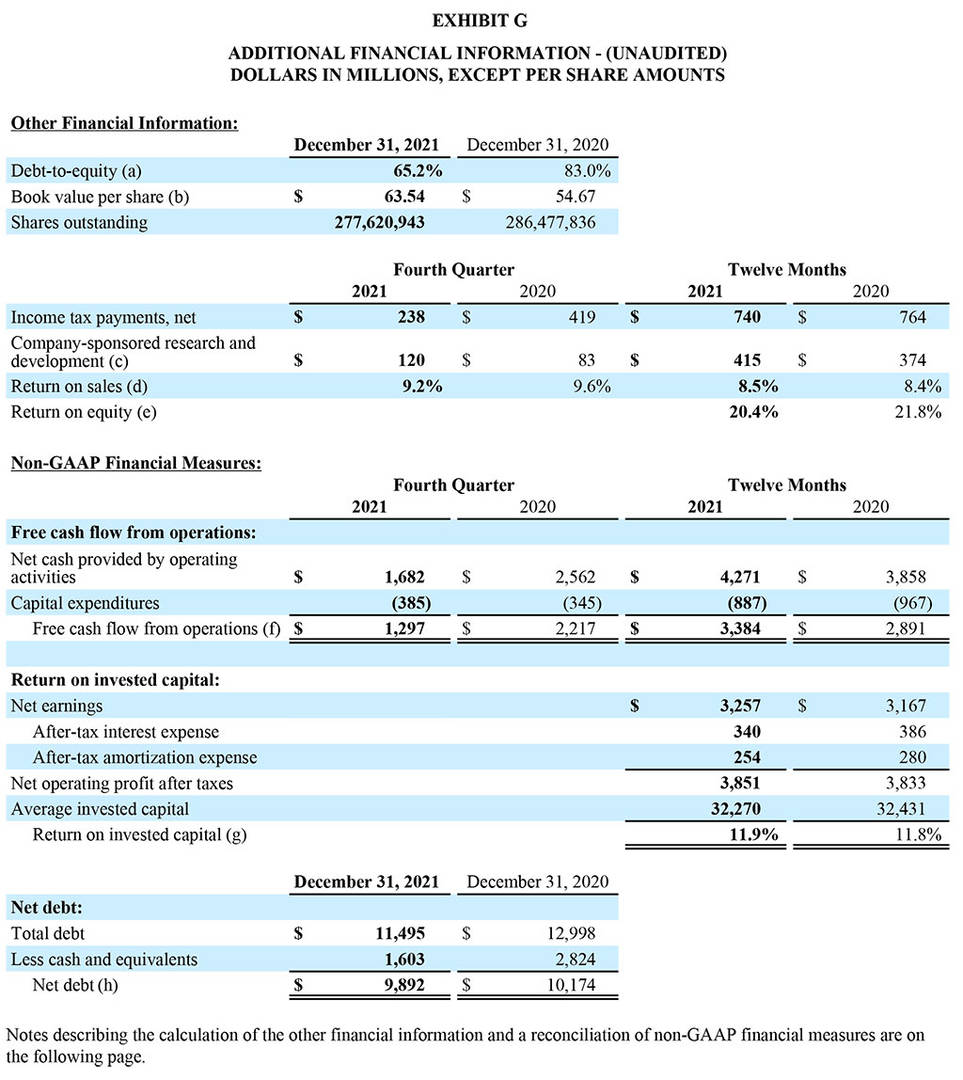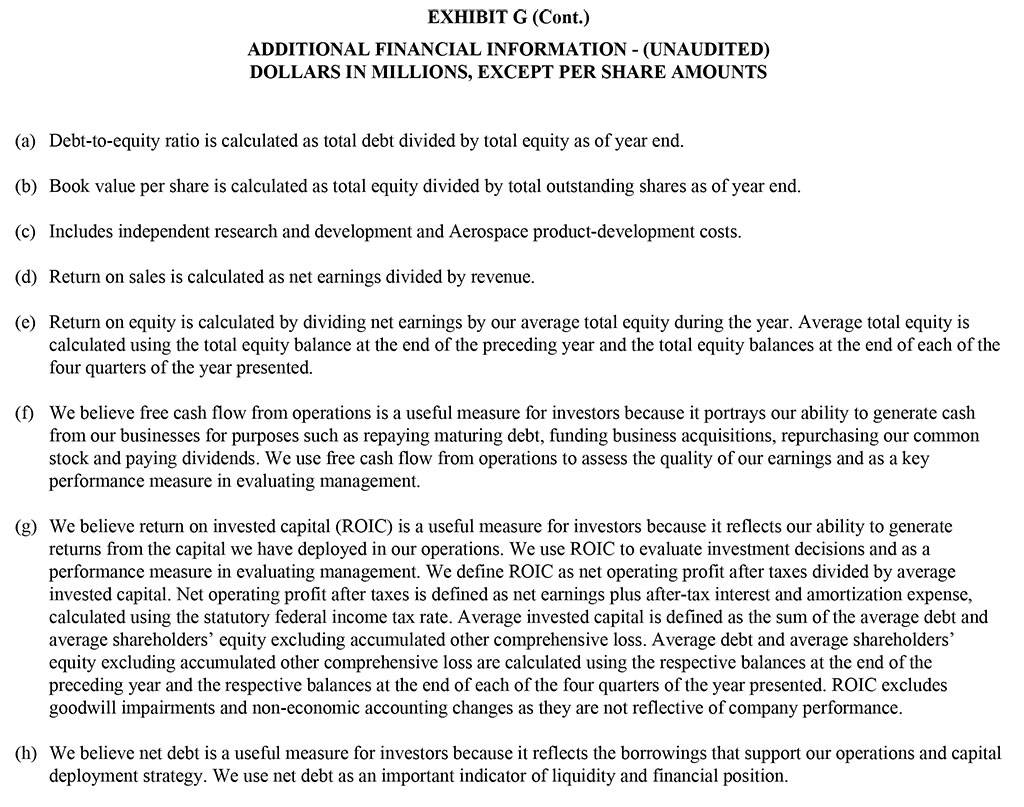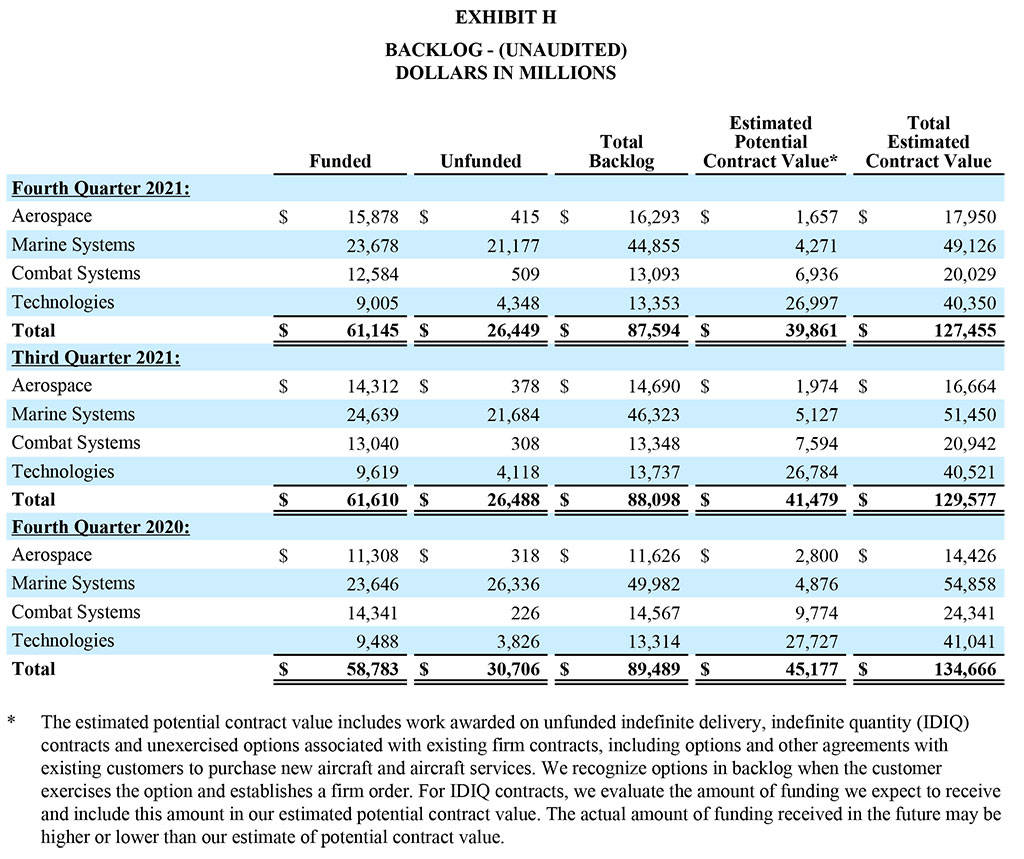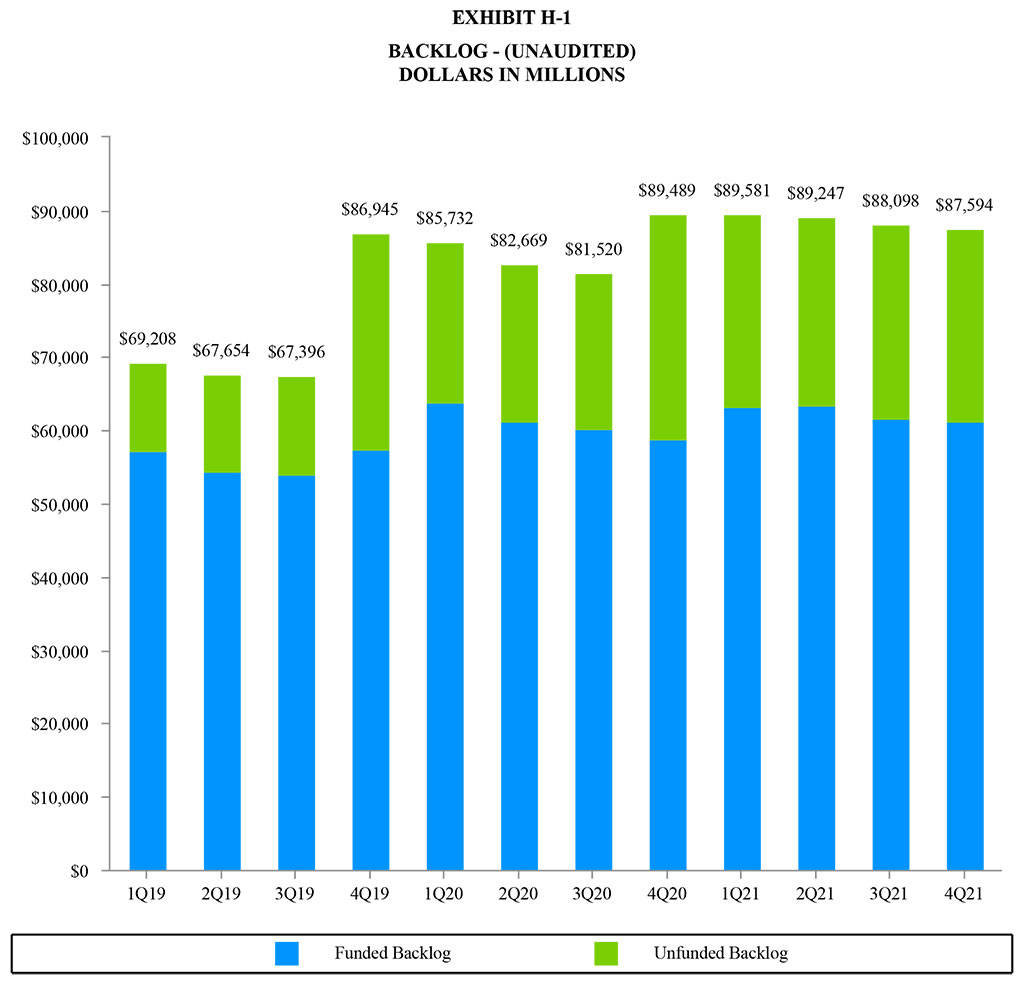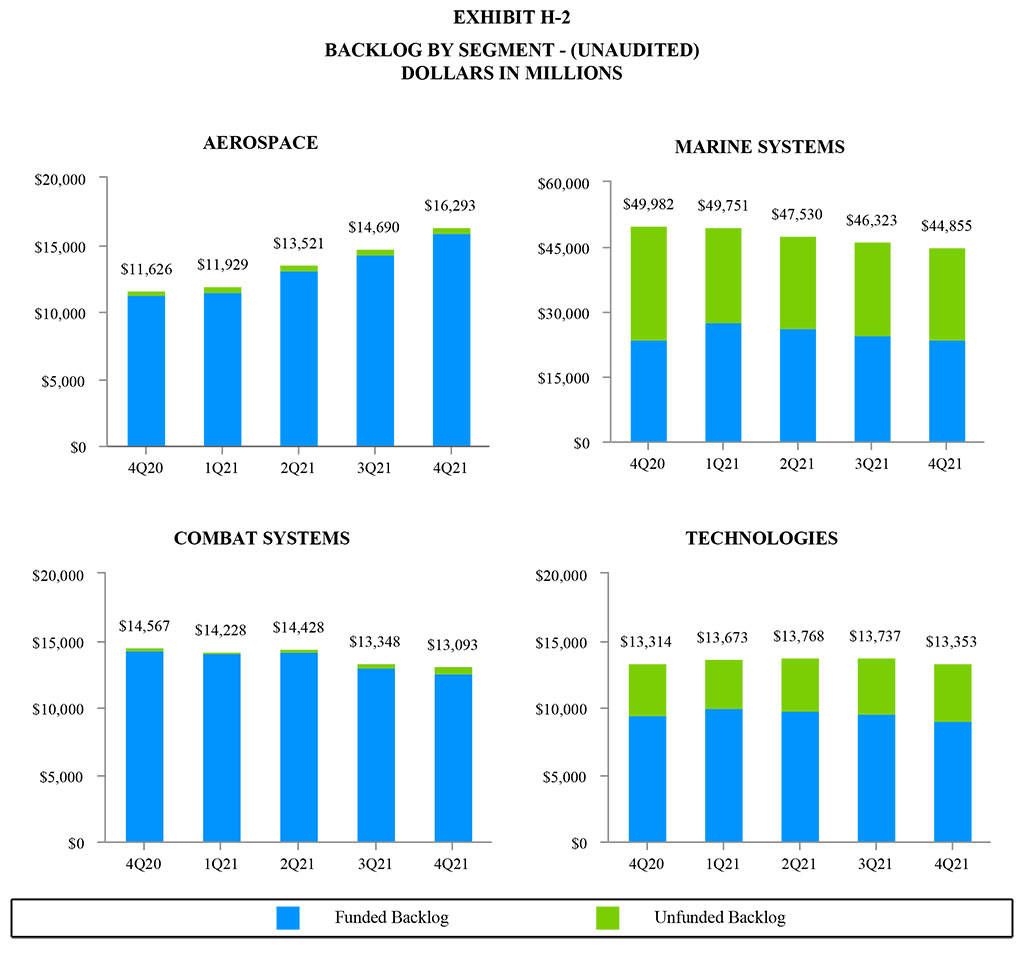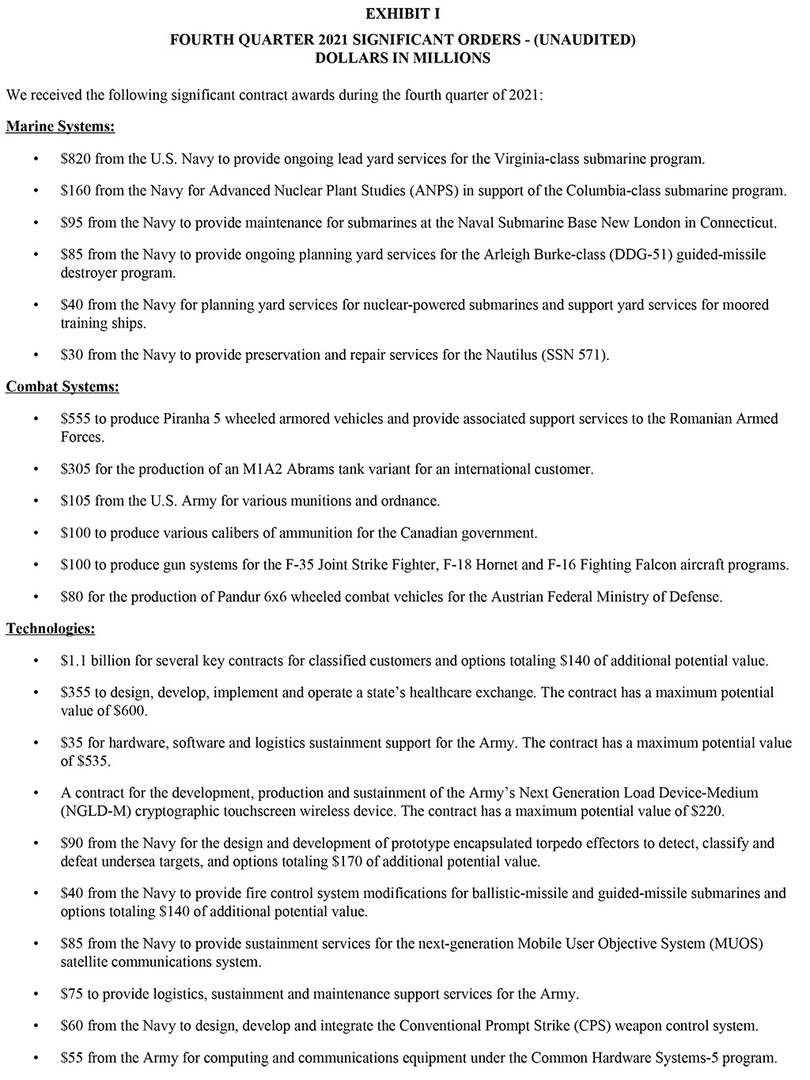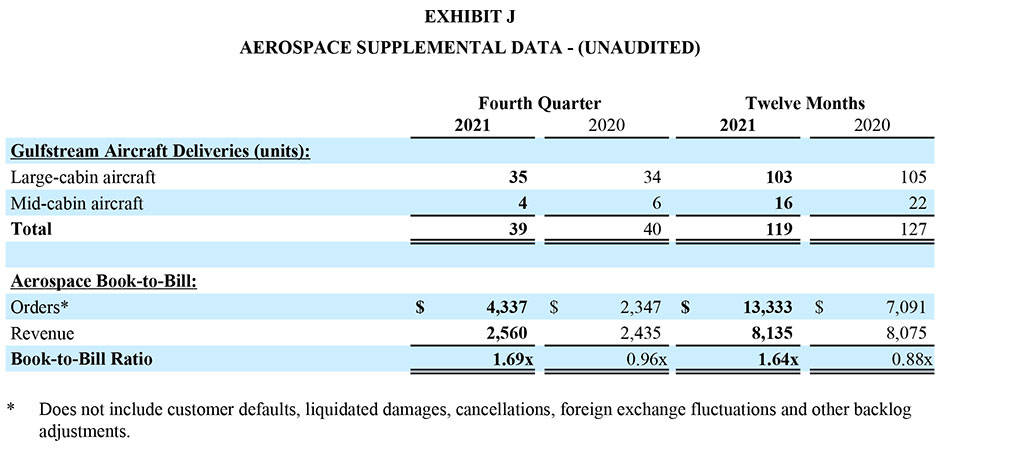 ###